Medical Device
Materasso ortopedico antidecubito. Dispositivi Medici di Classe 1.
Firmness rating B – medium / high
Materasso più morbido. Peso consigliato minore o uguale 90kg
Mattress safe for health
Materasso certificato Sicuro per la Salute. Cosmob qualitas praemium.
Firmness rating V – medium soft
Materasso più morbido. Peso consigliato minore o uguale 80kg
Suitable for relax bedframes
Il materasso può essere utilizzato su reti con movimentazione manuale o elettrica.

DREAM-AWAY System
Gli AirBellows inseriti nella zona centrale/bacino della lastra, aumentano il sostegno, agevolano i movimenti notturni ed evitano il ristagno di umidità e calore.
V-Gel memory
Speciale schiuma visco-memory con capsule di gel strutturale che sostiene bene il corpo assicurando un contatto delicato e fresco.
AQUACELL Airflow
Schiuma "water base" a cellula aperta super traspirante anallergica, antiacaro, indeformabile e di lunga durata.
Duo System
Da larghezza 140 cm si realizza con due lastre singole, anche di diversa portanza, perché ognuno possa dormire sul comfort preferito.
The exclusive and patented AirBellows of the Dream-Away system, that are added to the central/pelvis area of the layer, increase support for the heaviest part of the body, facilitate nocturnal movements avoiding micro-awakenings, and exploit movements during sleep to artificially activate a sensitive movement of the air inside the mattress that eliminates stagnating humidity and heat for a dry and correct microclimate throughout the night, with great benefit for people's health and the hygiene of the bed.
5-layer comfort and support core – h approx. 22 cm
1) Comfort layer in V-Gel Memory h 4 cm, special visco-memory with gel capsules that disperse pressure, always fresh, never too soft.
2) Aquacell Green layer with air channels and T-modelling openings.
3) Middle layer with AirBellows inserts from the Dream-Away systems, with air channels over the entire surface.
4) Aquacell Green Evo layer with air channels and modelling openings
5) Aquacell AirFlow comfort layer h 4 cm, special quality with super-breathable open cell profile, excellent air transmission, dispersing heat and moisture immediately, for fresh, gentle contact and the right support.
N.B.: width 140 cm at the front, available only in the Duo version, with two single layers – also with different firmness ratings.
SILVERSAVE Cachemire fabric
Filato a base naturale di pura viscosa e cashmere, igienizzato con ioni di puro argento, antiacaro, anallergico, antistress, antistatico, inodore, termoregolatore.
Climawood filling
Fibra derivata da pasta di legno naturale, climatizzata, anallergica, antiacaro, antipolvere.
Respiro3D side band
Due esclusivi tessuti traspiranti 3D accoppiato per evitare ristagni di calore e umidità.
Water washable cover
Rivestimento sfoderabile e lavabile in acqua.
Respiro 3D cover advantages
aids blood circulation to help the heart, lungs and all internal organs work at a reduced pace during sleep (use of technical fillings and fabrics to avoid muscle compression, facilitate correct oxygenation of the skin, create a continual micro-massage action on the muscles, work for effective cardiovascular prevention in the long term)
keeps body temperature under control (perspiration and dehumidification) in all seasons (use of fabrics with hi-tech yarns and technical fillings designed to maintain a correct micro-climate and quickly disperse moisture during all stages of sleep and in all seasons)
Removable Pillow Top covers (on both sides)
SilverSave Cashmere fabric: Elasticated, anti-allergy double jersey fabric made from natural viscose and cashmere, sanitised with pure silver ions. SilverSave techno-yarn, sanitised with a natural, pure silver ion base, is naturally anti-allergy and has a dual mite-proof function, as it creates a hostile environment and interrupts the food chain of the parasites in a natural, environmentally compatible way. The yarn is also anti-static, anti-stress, heat regulating and odourless.
Clima Wood: filling in fibre made from natural wood pulp, climate-controlled, anti-allergy, mite-proof, anti-dust (on both sides).
Respiro3D side band: made from two exclusive 3D breathable fabrics to avoid heat and moisture being trapped, padded handles.
Washability: the two Pillow Top covers can be removed and washed in water at 30° C.
The AirBellows of the DreamAway system, which are inserted in the middle area of the central layer, activate a sensitive and continuous movement of air that is channelled outwards for a cool and dry sleep with even the slightest movement of the body during the hours of sleep.
Download the PDF sheet with all the information about Anais, the V-Gel memory foam mattress with the exclusive AirBellows of the Dream-Away system inserted in the central/pelvis of the layer.
I materassi BlackGold Foam e Latex – Memory Aquacell Lattice sono caratterizzati dalla massima personalizzazione nelle portanze e nelle strutture per un sonno cucito sulle esigenze di ciascuno.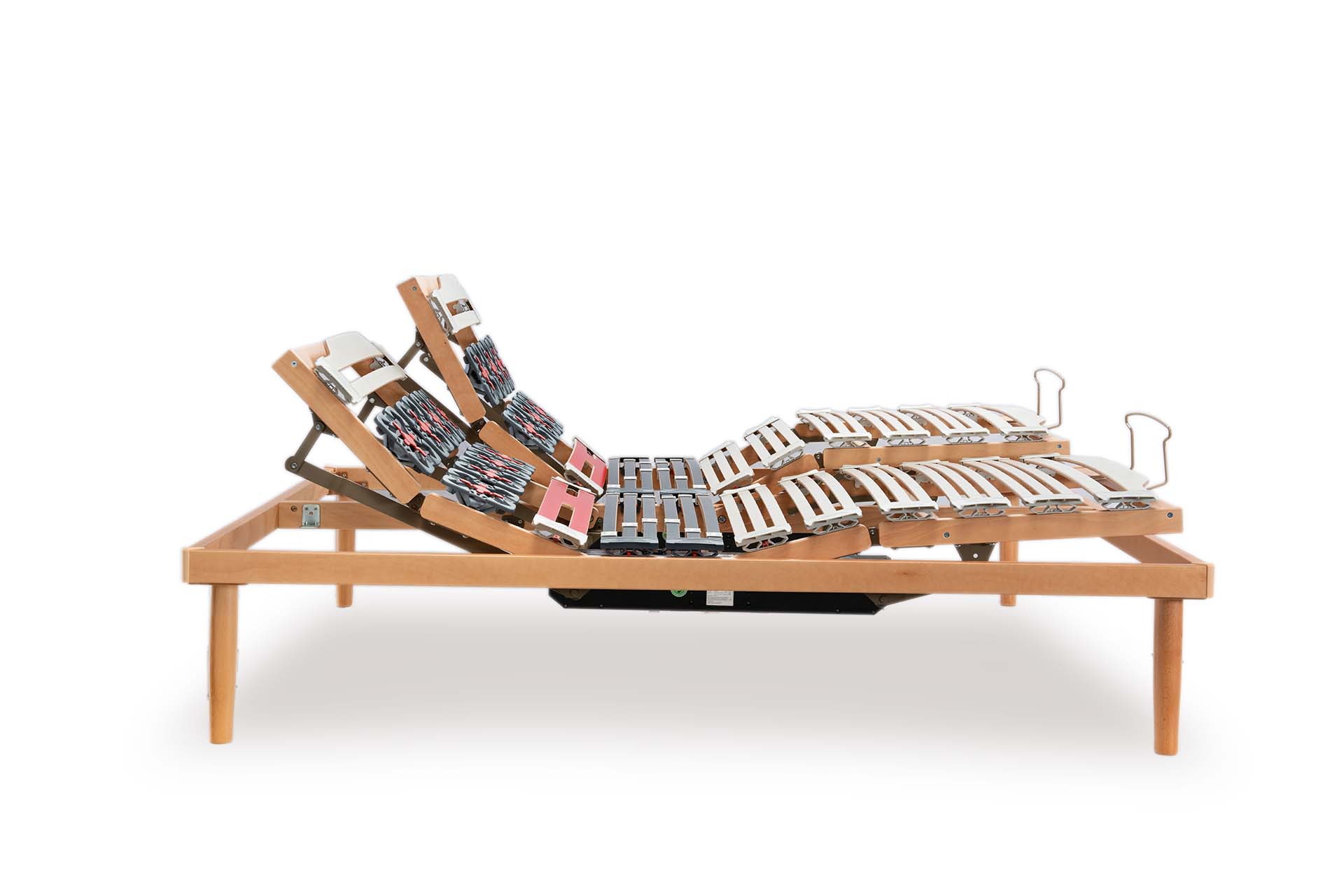 An ideal support for the product is the bed base Vigor with wood frame in the fix and adjustable version: with its adjustments it enhances the properties of the mattress.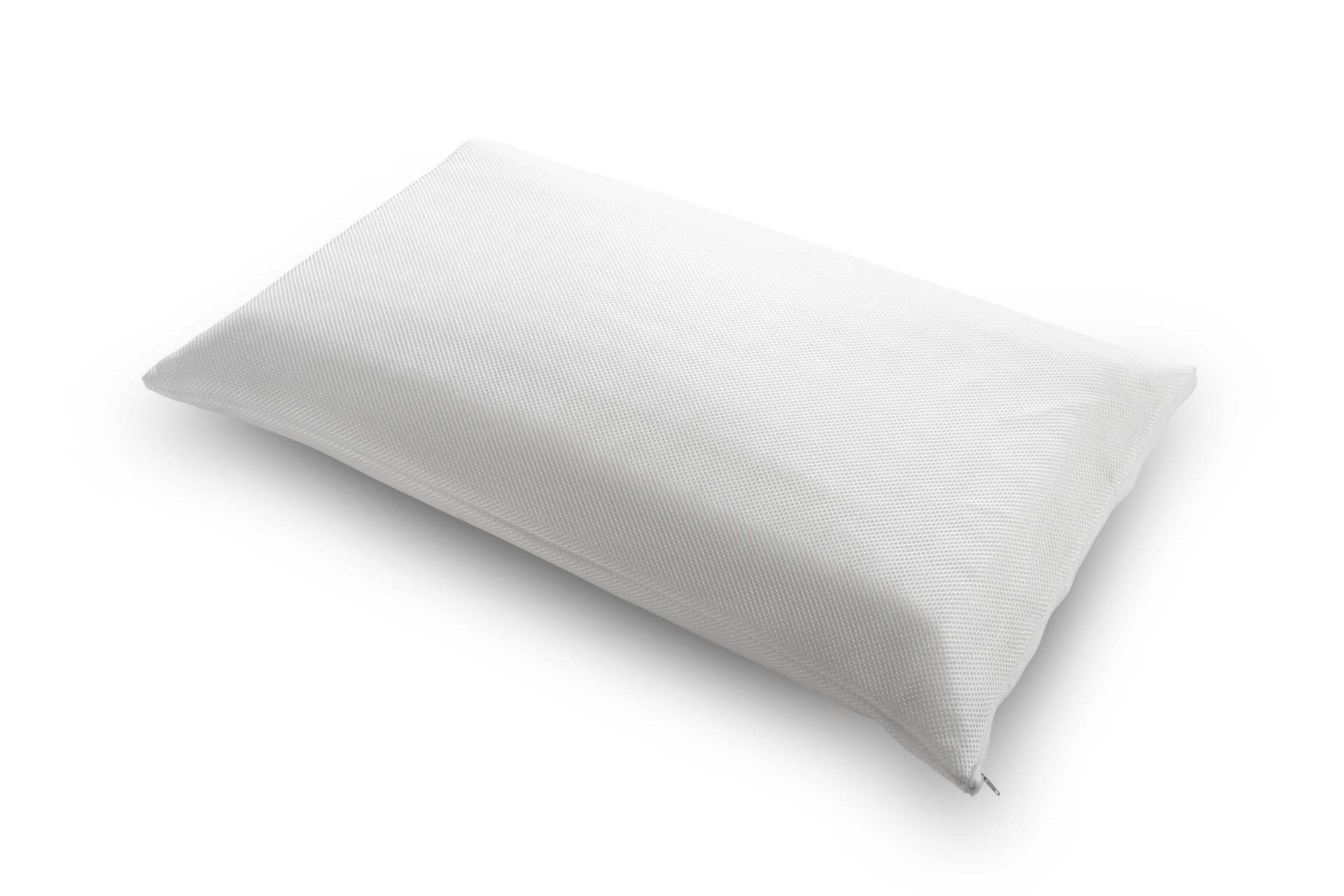 Discover which pillows in Memory, Aquacell, Latex and Feather you can match with your mattress to get maximum comfort.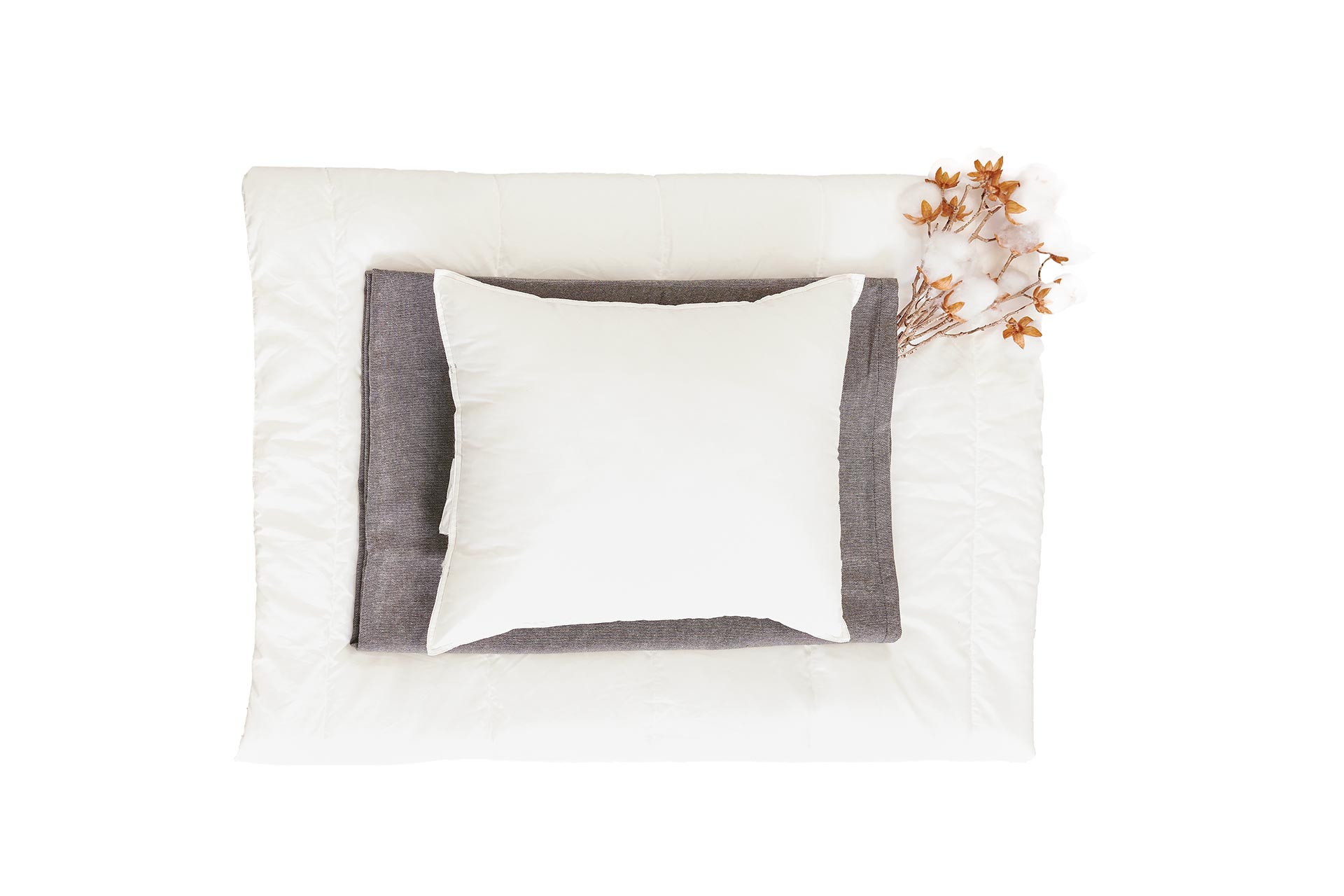 Discover STARS, the collection of bed linen that perfectly covers your mattress. Bottom sheets with high corners for high thickness mattresses are available.