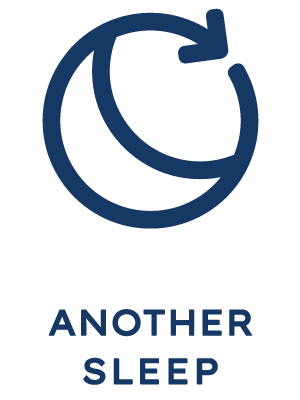 SUPER PROMO
AMET
Free: STARS BOTTOM SHEET WITH CORNERS
Try Amet at Morfeus dealers and discover the promotion: for you a free fitted sheet *. In addition, with the purchase of an Amet mattress you will receive a free Morfeus forest tree planted for you by Treedom.
* Fitted bottom sheet with corners in 39 colour, midi height, perfect for Amet. The promotion is valid until the expiry of the period only for the purchase of the standard size AMET mattress from participating dealers.
The mattress with superior comfort and maximum sustainability
Raw materials that are 100% recycled or come from low environmental impact sources
Recyclable materials at the end of the product's life cycle
Zero impact of the product on the environment for maintenance and disposal
DESIGNING SUSTAINABILITY
Sleeping well to leave a mark for the community
Inspire and guide change through concrete actions and innovative solutions for comfort and well-being. A rational design, high-tech solutions in "second-life" yarn fabrics, the possibility to use eco-compatible and recyclable materials, are the result of studies, design and experiences for a long-lasting product and the utmost sustainability in all phases of its life cycle.
A joint effort in which everyone, governments, businesses and individuals, contributes to the defense of the earth, the oceans and the whole environment.
Sustainability
It is a SUSTAINABLE approach, because it seeks the utmost efficiency in terms of energy and environmental emissions across the entire production cycle of the mattress.
Circularity
It is CIRCULAR, because it aims to recycle, minimise waste and only selects materials that are themselves fully re-usable when their initial function is completed.
Feasibility
It is FEASIBLE, both because it thinks of the future generations and because it anticipates tomorrow's production processes.
Discover the SEAQUAL fabric
From ocean to bedroom, and back
AMET is covered with SEAQUAL hi-tech fabric, derived from plastics recovered in sea by fishermen. Its unique composition means it does not need to be washed to preserve its characteristics. Therefore, maintaining it in a good state does not require any consumption or use of energy. Moreover, it can also be recycled.
x 9000
In Europe, 30 million of mattresses are disposed each year. The pile that would form by placing them on top of each other would be high like 9000 domes of Milan.
Is there a solution?
Did you know that?
90% of the plastic that become waste has never arrived in a bin
Plastic pollution is the most urgent environmental problem
You can only see 6% of the plastic thrown in the sea, the rest remains on the bottom of the oceans
A problem that lies on the seabed and doesn't allow us to sleep peacefully
The recycled yarn
It reduces our oil dependence
It prevents landfill saturation
Energy needed to create the RPET is less
Recycled polyester offers the same technical performance but with less environmental impact
How it is done
Plastic from the Mediterranean is selected to obtain PET chips.
Support from fishermen helps to clean rubbish from the oceans.
Plastic is turned into polyester yarn to make fabrics.
The polyester is mixed with other ecological, recycled fibres.
Ecological finishes are applied to save water and energy.
Being part of Seaqual means guiding humanity towards circularity.
REGENERATE YOUR PLANET AND YOUR BODY
Innovative technical solutions and craftsmanship

AIRSLEEP
AQUACELL AIRCRAFT SOFT
Micromassage contact layer reactivates the circulation stimulates the production of collagen gives freshness and tone to the skin
AIRCRAFT
AQUACELL AIRCRAFT FIRM + SOFT
Super breathable, elastic and reactive, it avoids abnormal compressions fresh and dry hypoallergenic
ExE 1.2
POCKET SPRINGS
Special load-bearing structure, inserted pre-compressed pocket spring, active, progressive, perfectly balanced and delicate support for everyone
The Amet cover offers you unexpected benefits
Visit the Seaqual website to find out more:
www.seaqual.com
it should not be washed and
it doesn't consume water
intrinsically anti-allergy and mite-proof

Amet

EVOLUTION OF THE SPECIES