Range and measures
Complete range of bed linen, with sizes suitable for standard mattresses and thick mattresses.
Colors and materials
Pure natural and high quality hypoallergenic cotton. Available in 10 colours.
100% Made in Italy
The items are 100% packaged in local artisan workshops.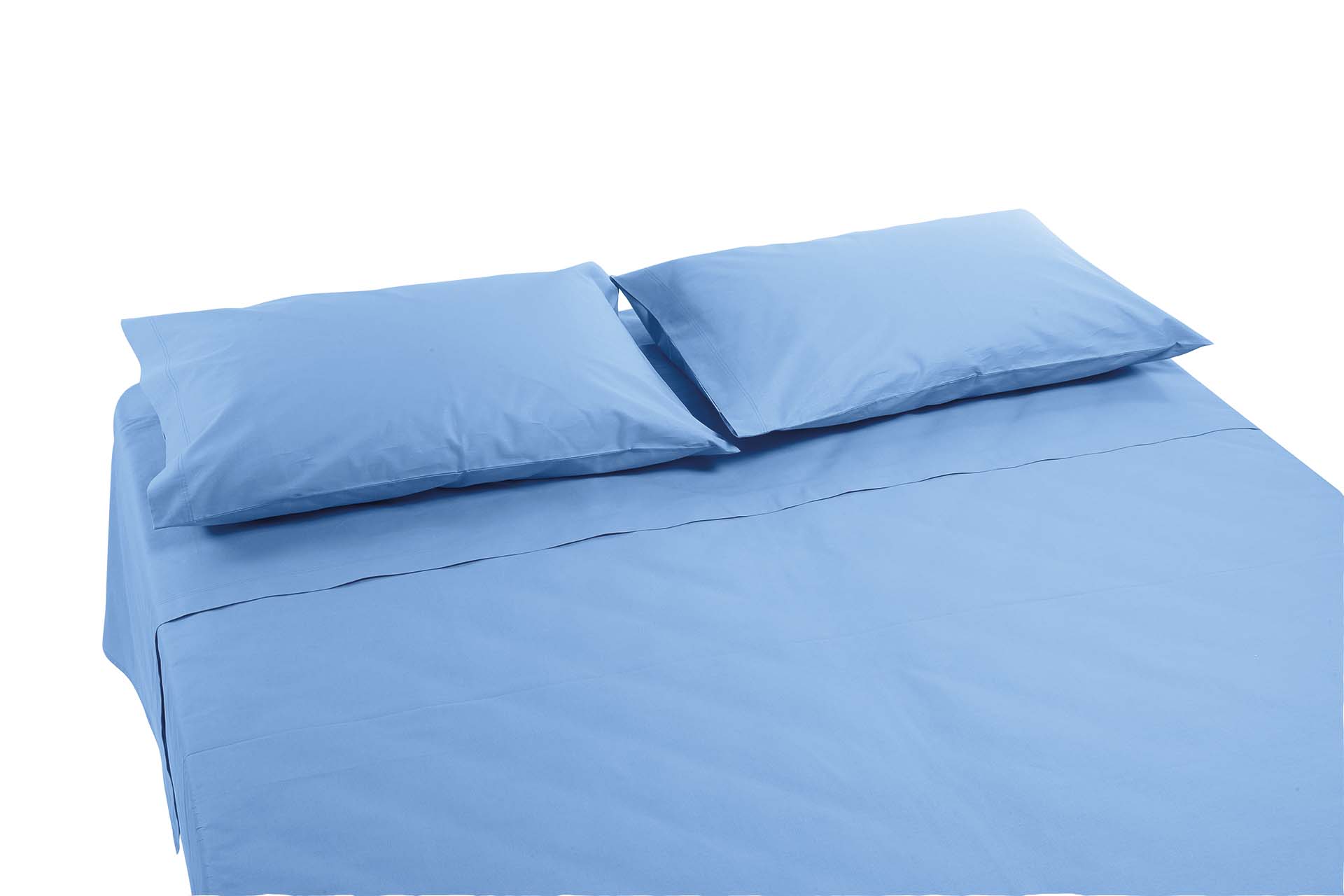 Sheets, bed sets and matching sets (fitted sheet and top sheet) are available in two height variants:
MAXI – for mattresses up to 25 cm thick
EXTRA – for mattresses over 25 cm and up to 40 cm thick
The standard measures are:
SINGLE SIZE – 90×200 cm – for a maximum mattress of 90×200 cm
MAXI SINGLE SIZE – 130×200 cm – for maximum mattress 130×200 cm
FRENCH SIZE – 140×200 cm – for maximum mattress 140×200 cm
DOUBLE SIZE – 180×200 cm – for maximum mattress 180×200 cm
KING SIZE – 200×200 cm – for maximum mattress 200×200 cm
Custom sizes are also available in lengths of 210 cm.
The STARS collection consists of:
BED SET – top sheet + fitted sheet + pillow case(s)
DUVET COVER – duvet cover bag + pillow case(s).
COORDINABLE – top sheet / bottom sheet / pair of pillowcases
100% natural cotton fabric, soft and fresh on the skin, colored in certified Italian dye houses, resistant colors.
Washable in water 40°C.
STARS duvets are suitable for all seasons. The fabric is in microfiber canvas, with multi-needle quilting. You can buy:
Summer duvet with 100% polyester fiber padding 100 g/m2
Winter duvet with 100% polyester fiber padding 300 g/m2
4 Seasons duvet made up of two separable duvets, one for summer and one for winter joined by snap buttons, for maximum warmth.
The Carezza Maxi pillow has dimensions: 55×120 cm with padding in 100% carded and rolled polyester fiber layer and 100% natural cotton pillowcase. Made in Italy. Breathable and hypoallergenic, it maintains volume and guarantees support over time.
Download the brochure with all the items in the STARS collection for more product details.
Visit the Morfeus store dedicated to accessories from the STARS collection. You can also find all the items at our retailers.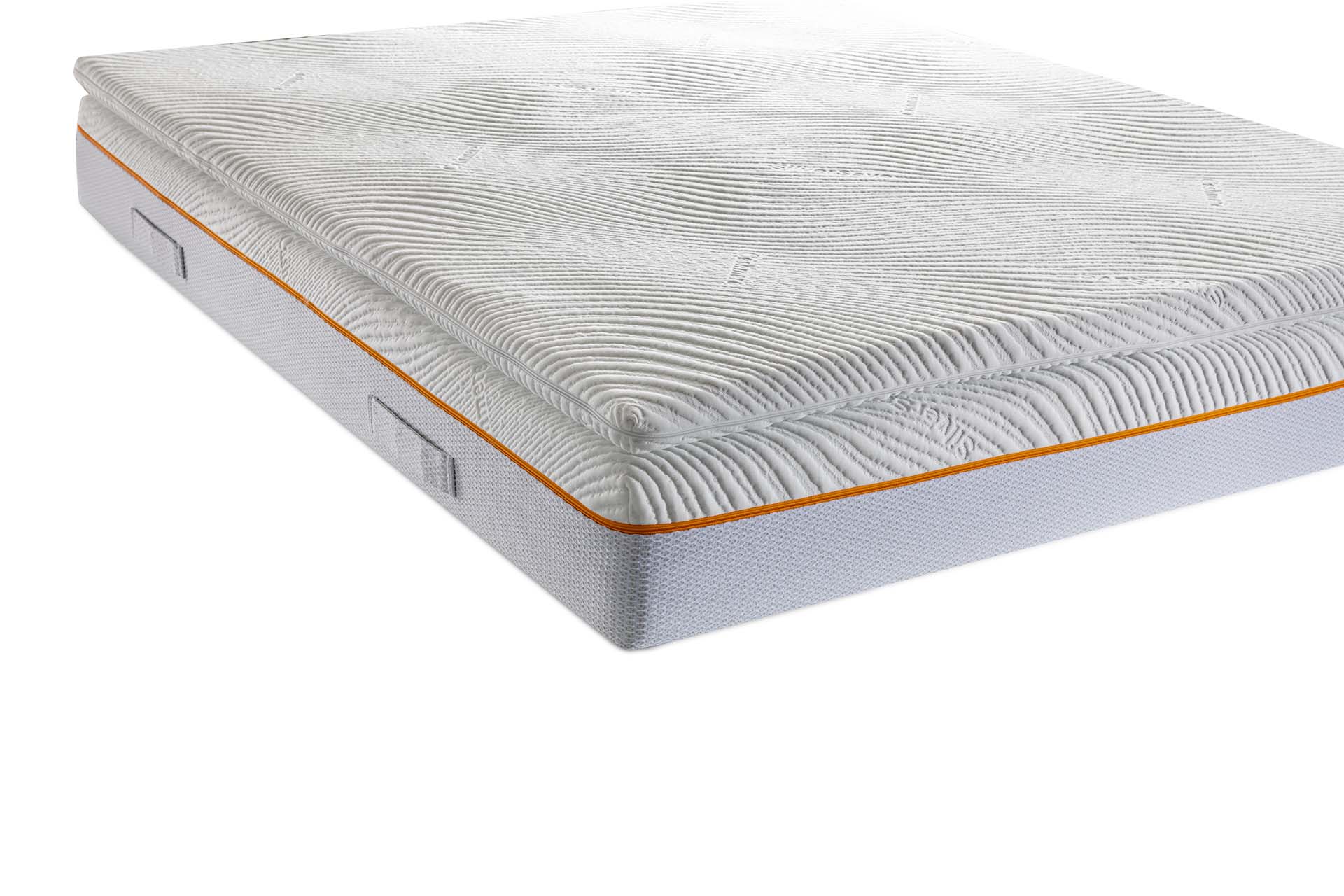 The high comfort Memory and Aquacell topper MAT, thanks to the high thickness of the special padding materials, ensures a considerable increase in comfort and well-being at rest. Find out how to make your mattress even more comfortable.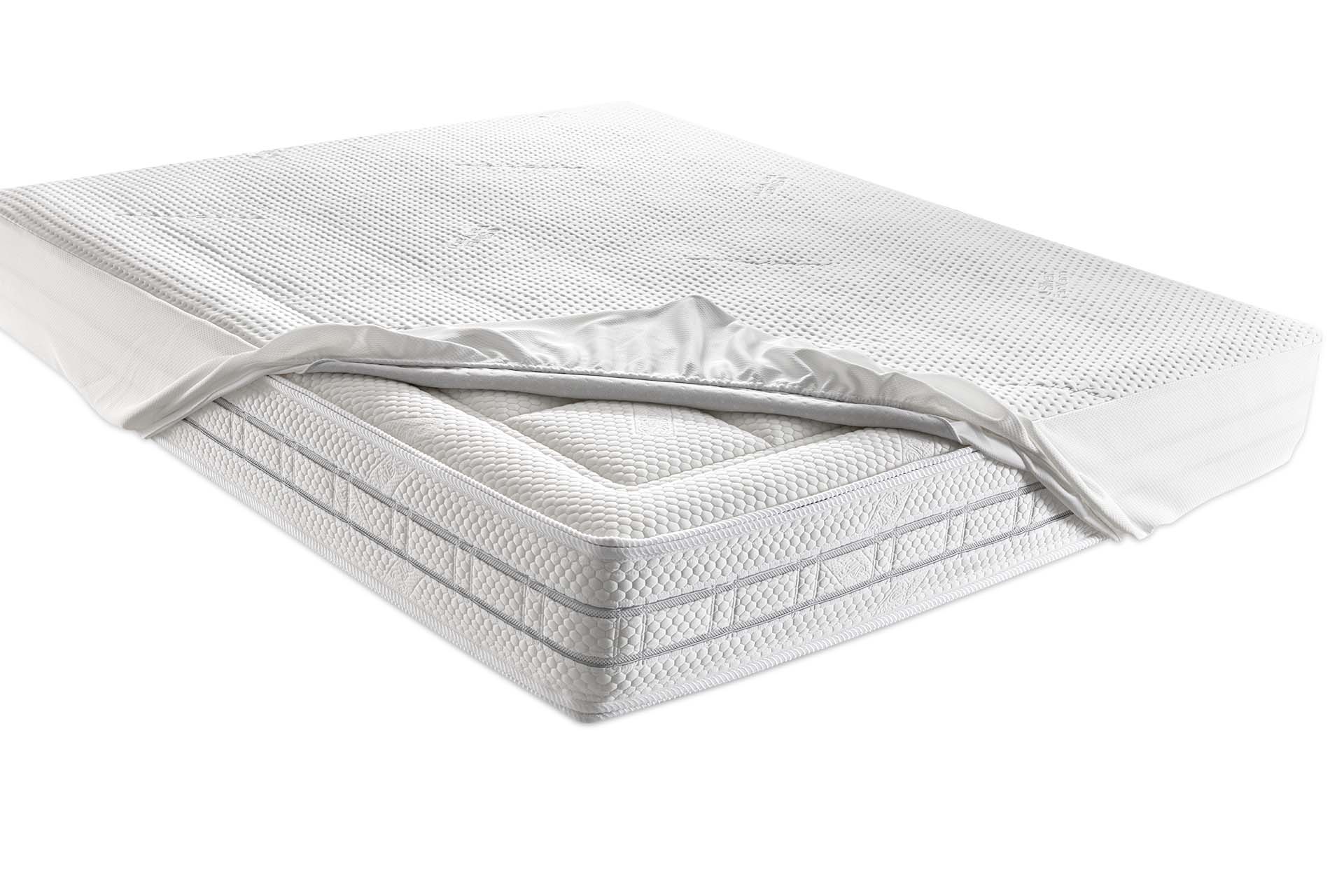 The accessories in the Fluxair design Pininfarina collection use the exclusive hypoallergenic, antistatic and FAR-releasing Silver Far Yarn fabric. Among these you will find the exclusive pillows FluxAiry3D and Nebula, and the mattress cover.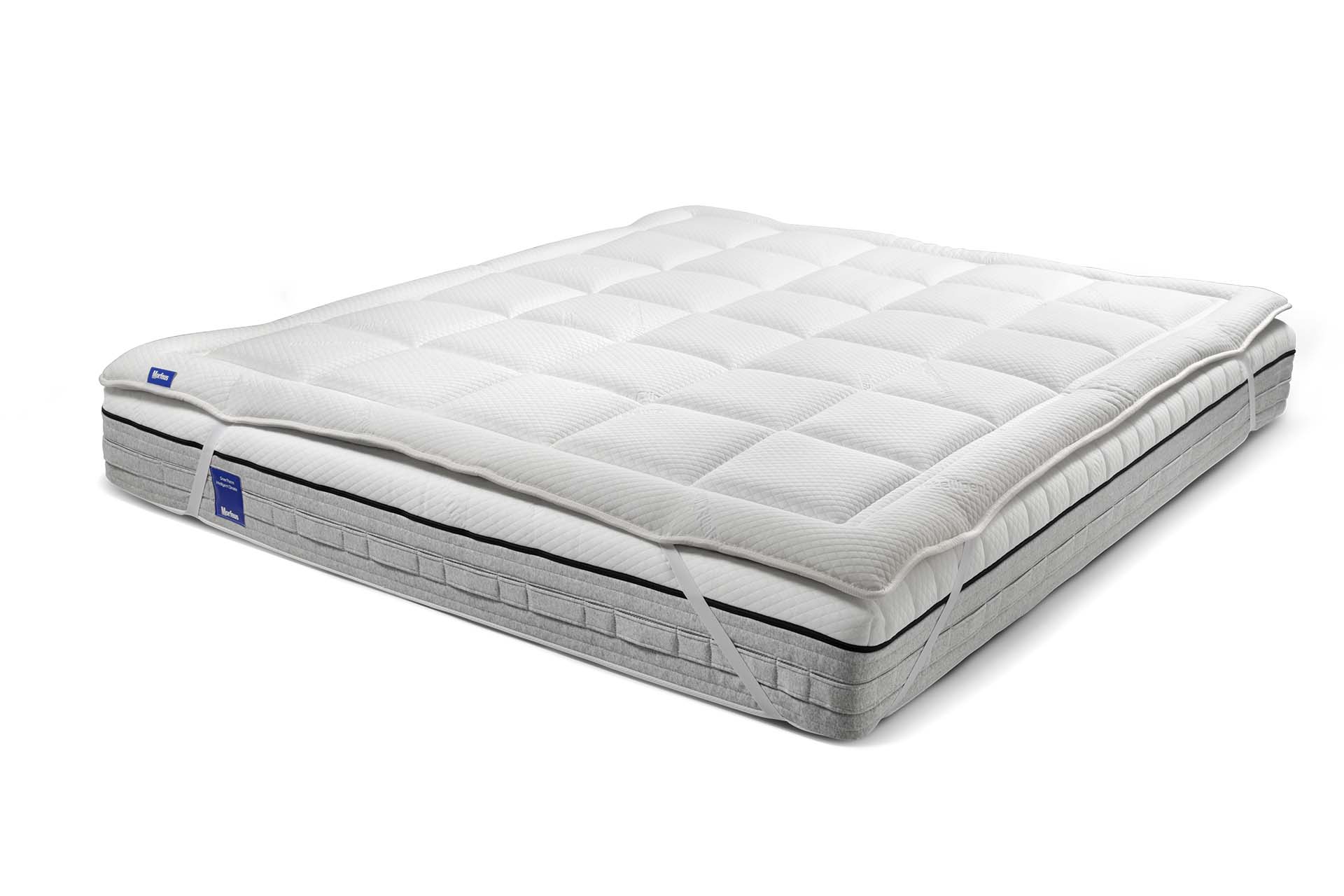 The accessories of the Smartherm collection use thermo-active fabric with controlled/intelligent temperature. Among these you will find the Frescogel pillow, the Frescotop quilt and the mattress cover.