Medical Device
Materasso ortopedico antidecubito. Dispositivi Medici di Classe 1.
Firmness Rating: Extra Comfort
Ideale per tutti, per qualsiasi posizione di riposo. Peso consigliato minore o uguale 100kg.
Mattress safe for health
Materasso certificato Sicuro per la Salute. Cosmob qualitas praemium.
Suitable for relax bedframes
Il materasso può essere utilizzato su reti con movimentazione manuale o elettrica.
No Turn Mattress
Il materasso non deve essere capovolto, si utilizza sempre su di un lato.

F-One ThermoGel Memory
Speciale schiuma visco-memory con nanosfere di gel termo-attivo: scambio continuo di temperatura con il corpo per il migliore riposo.
V-Gel memory
Speciale schiuma visco-memory con capsule di gel strutturale che sostiene bene il corpo assicurando un contatto delicato e fresco.
AQUACELL M.A.C.
Schiuma "water base" a cellula aperta super elastica, modellante e traspirante. Anallergica, antiacaro, indeformabile e di lunga durata.
High-modelling multilayer
Struttura stratificata che garantisce la migliore modellazione al corpo disteso sul materasso.
Syntesis guarantees to each one, regardless of a person's weight, the ideal resting comfort because the mattress perfectly models itself on the profile of the single person: the 8-layer modelling structure, with Extra Comfort firmness rating, is ideal for every user with a maximum individual weight up to 100 kg. The contact layer is in F-One ThermoGel Memory (with thermo-active gel nano-spheres) and V-Gel Memory soft: it guarantees the proper superficial reception and the best thermal comfort at night.
8-layer core of comfort and firmness – h approx. 26 cm
1) Filling layer in F-One ThermoGel Memory h approx 2 cm, innovative visco-elastic foam with thermo-active gel nano-spheres (Inside Block cover filling).
2) Comfort layer in F-One ThermoGel Memory h approx. 3 cm
3) Comfort layer in V-Gel S-Memory h approx. 2.5 cm (visco-elastic foam with gel micro-capsules).
4) First ergonomic modelling layer in Aquacell M.A.C. SuperElast h approx. 2.5 cm.
5) Ergonomic inserts in Aquacell M.A.C. (various densities).
6) Second ergonomic modelling layer in Aquacell M.A.C. UltraElast h approx. 4 cm.
7-8) Dual amortising layer "Calibrate Plus" in Aquacell M.A.C. (various densities).
Silver FARYARN fabric
Speciale filato che permette il rilascio di raggi FAR, in grado di contribuire al miglioramento della vita.
Vortex 2x3D side band
Speciale tessuto 3D mantiene il materasso sempre fresco e igienicamente controllato.
Inside Block System
Protegge la struttura interna e permette di usare il materasso anche quando la cover è al lavaggio
Breeze3D System
Protegge dall'usura e mantiene asciutta la parte inferiore del materasso con la massima traspirazione.
D-Tech 2.0 System: keeps the regenerative, antioxidant and circulatory processes active throughout your sleep by combining the characteristics of the Far Yarn fabric with those of the materials placed inside the mattress and particularly with the F-One Thermogel memory
Vortex 2x3D: the side band in special 3D fabric keeps the mattress fresh at all times and hygienically controlled
Inside Block System: to protect the internal structure and use the mattress even when cover is being washed
Breeze3D System: protects from wear and keeps the lower part of the mattress dry thanks to a super breathable fabric
The top cover is removable and can be washed in water at 30° C
Suface fabric: anti-allergy stretch fabric in Silver Far Yarn (a special yarn that releases FAR-infrared rays, to help improve the quality of life)
Side band: Vortex2x3D fabric
Inner structure cover: InSide Block System: the mattress core has a fixed, padded, anti-allergy cover in micro-perforated fabric, so the mattress can be used even when the top cover is being washed.
Bottom cover: the bottom part is protected by Breeze3D System (3D breathable fabric + filling in PolyFill fibre),
fixed.
A mattress that works for you
Syntesis Pininfarina design is a mattress that works for you: at night, while resting, there are continuous temperature exchanges between you and Syntesis which guarantee a perfect sleep and a maximum cellular regeneration. While sleeping, Syntesis helps your body to recover and regenerate from busy days thanks to the interaction of materials and to the innovative Far Yarn fabric.
Download the PDF product sheet with all the information about Syntesis, the Pininfarina design mattress from Fluxair collection designed for an active and continuous stimulation of our well-being. The stretch ant-allergy Silver Far Yarnfabric allows the release of FAR-infrared rays which help to improve the quality of life.
Discover FluxAir Pininfarina design. The special synergy between Pininfarina research and design and Morfeus innovation and manufacturing skills made it possible to create the "Fluxair" collection of hi-tech mattresses and resting systems.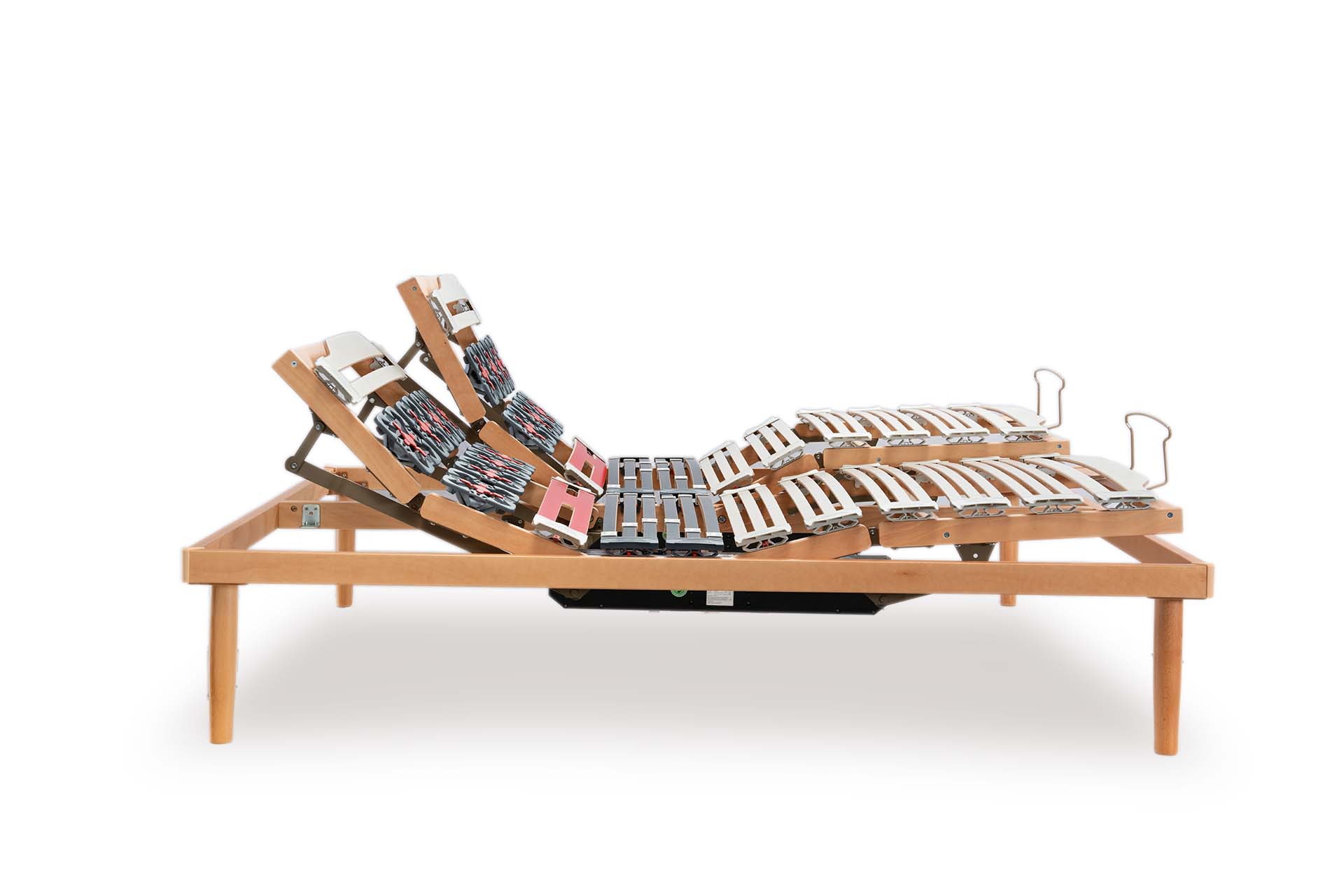 An ideal support for the product is the bed base Vigor with wood frame both in the fix and adjustable version: with its adjustments it enhances the properties of the mattress.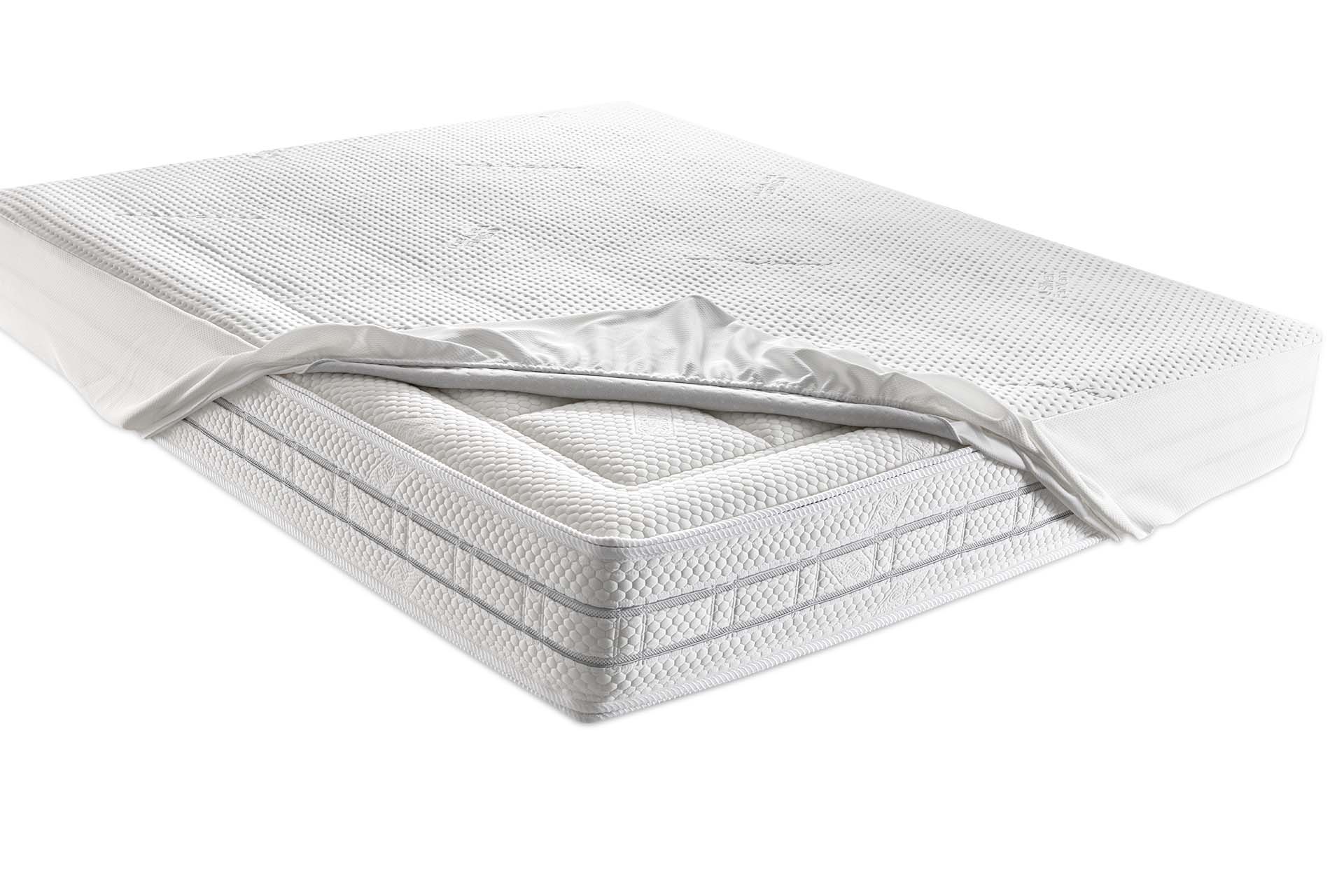 The accessories with Silver Far Yarn fabric allow the release of FAR infrared rays and contribute to improve the quality of people's lives.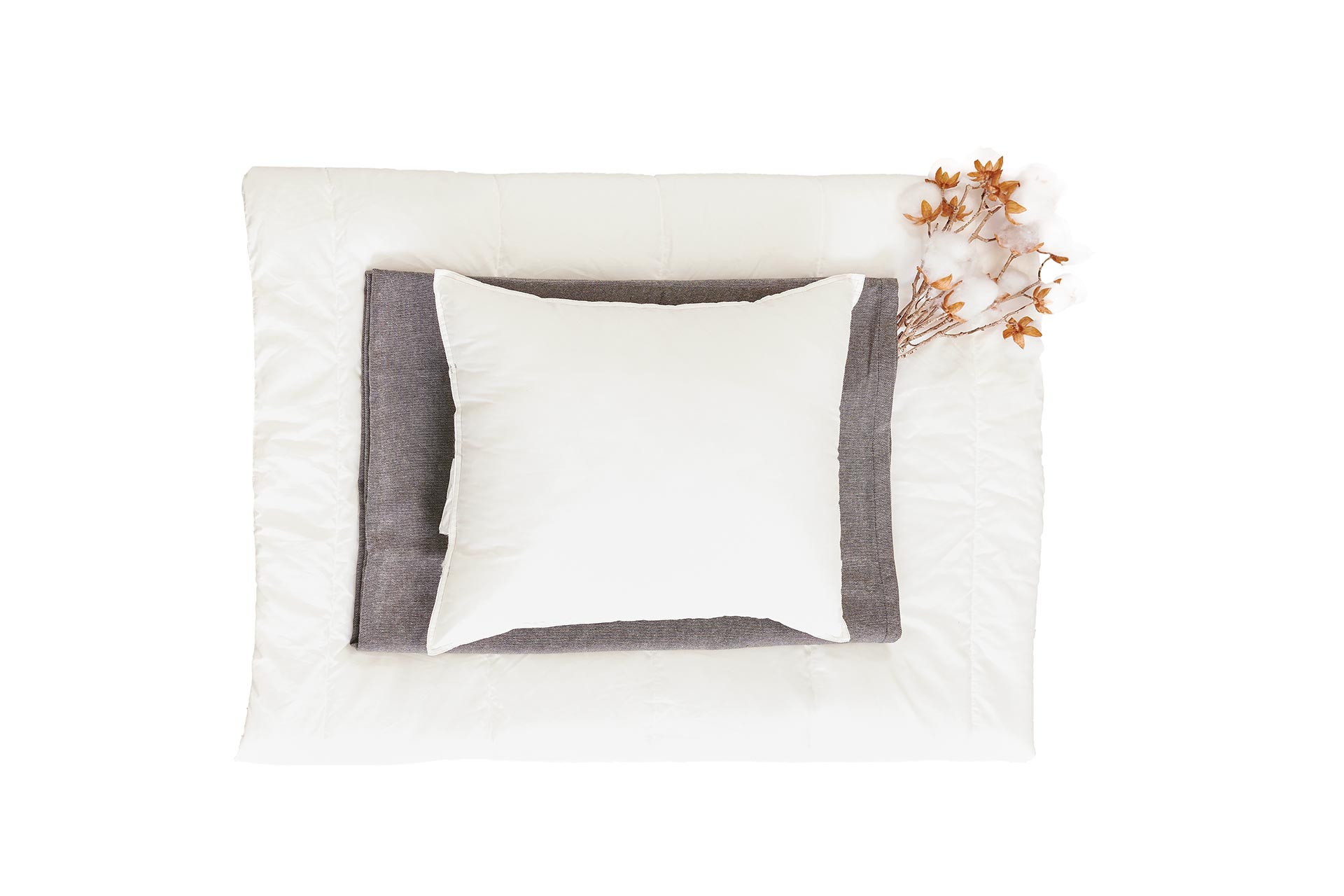 Discover STARS, the collection of bed linen that perfectly covers your mattress. Bottom sheets with high corners for high thickness mattresses are available.