Medical Device
These products are orthopedic anti-decubitus mattresses. Class 1 Medical Devices.
B firmness rating – medium / high
Stiffer configuration. Recommended weight less than or equal to 120kg
Mattress safe for health
Certified Safe for Health mattress. Cosmob qualitas praemium.
V firmness rating - medium
Softer configuration. Recommended weight less than or equal to 100kg
Suitable for relax bedframes
The mattress can be used on slatted bases with manual or electric movement.

IN&UP System
Structure that combines the two opposing forces of softness (IN) and support (UP) in an optimal way.
V-Gel memory
Special visco-memory foam with structural gel capsules that support the body well, ensuring delicate and fresh contact.
AQUACELL Airflow
Super breathable, hypoallergenic, anti-mite, non-deformable and long-lasting open cell "water base" foam.
Duo System
From 140 cm wide, it is made with two single slabs, even with different firmness, so that everyone can sleep on the preferred comfort.
Flexibility system (descending force: In ↓) with contact layer in special Visco-Memory and internal support layers (ascending force: Up ↑) in Aquacell with different firmness rating and modelling that incorporate cuts for joints and channels to quickly disperse heat and residual moisture from the inside of the mattress.
7-layer comfort and support configuration – h approx. 21 cm
1) Comfort layer in V-Gel Memory h 4 cm, special visco-memory with gel capsules that disperse pressure, always fresh, never too soft.
2) Aquacell Green support layer with articulated and T-modelling openings
3) Superior stretch modelling layer in Aquacell Evo
4) "Calibrate In&Up" middle layer in Aquacell Green
5) Superior stretch modelling layer in Aquacell Evo
6) Aquacell Green support layer with articulated and T-modelling openings
7) Aquacell AirFlow (super breathable) comfort layer h approx 4 cm special quality with super-breathable open cell profile, excellent air transmission, dispersing heat and moisture immediately, for fresh, gentle contact and the right support.
N.B.: width 140 cm at the front, available only in the Duo version, with two single layers – also with different firmness ratings.
SILVERSAVE Cashmere fabric
Natural-based yarn of pure viscose and cashmere, sanitized with pure silver ions, anti-mite, hypoallergenic, anti-stress, antistatic, odourless, thermoregulator.
Climawood filling
Climate-controlled fibre made from natural wood pulp.
Top Air side band
Silversave fabric coupled with 3D breathable under fabric.
Water washable cover
Removable cover that can be washed in water.
Cover SilverSave Clima P.T. advantages
aids blood circulation to help the heart, lungs and all internal organs work at a reduced pace during sleep (use of technical fillings and fabrics to avoid muscle compression, facilitate oxygenation of the skin, create a continual micro-massage action on the muscles, work for effective cardiovascular prevention in the long term)
keeps body temperature under control (perspiration and dehumidification) in all seasons (use of fabrics with hi-tech yarns and technical fillings designed to maintain a correct micro-climate and quickly disperse moisture during all stages of sleep and in all seasons)
Removable Pillow Top covers (on both sides)
SilverSave Cashmere fabric: Elasticated, anti-allergy double jersey fabric made from natural viscose and cashmere, sanitised with pure silver ions. SilverSave techno-yarn, sanitised with a natural, pure silver ion base, is naturally anti-allergy and has a dual mite-proof function, as it creates a hostile environment and interrupts the food chain of the parasites in a natural, environmentally compatible way. The yarn is also anti-static, anti-stress, heat regulating and odourless.
Clima Wood: filling in fibre made from natural wood pulp, climate-controlled, anti-allergy, mite-proof, anti-dust (on both sides).
Top Air side band: made from SilverSave fabric and 3D breathable internal fabric, all-round side handle, central profiles with silver coloured piping.
Washability: the two Pillow Top covers can be removed and washed in water at 30° C.
Sleeping in weightlessness
Morfeus mattresses with In & Up technology respect the ergonomics of the body, thus actively contributing to relieve painful situations in the back, shoulders and neck. Muscle tension is reduced, blood circulation is excellent and the pleasant sensation of weightlessness allows you to find a restful sleep.
Download the PDF sheet with all the information about Innova, the V-Gel Memory mattress available in two different firmness ratings and with naturally anti-allergy SilverSave cover.
The BlackGold Foam and Latex - Memory Aquacell Latex mattresses are characterized by maximum customization in carrying capacities and structures for a sleep tailored to the needs of each one.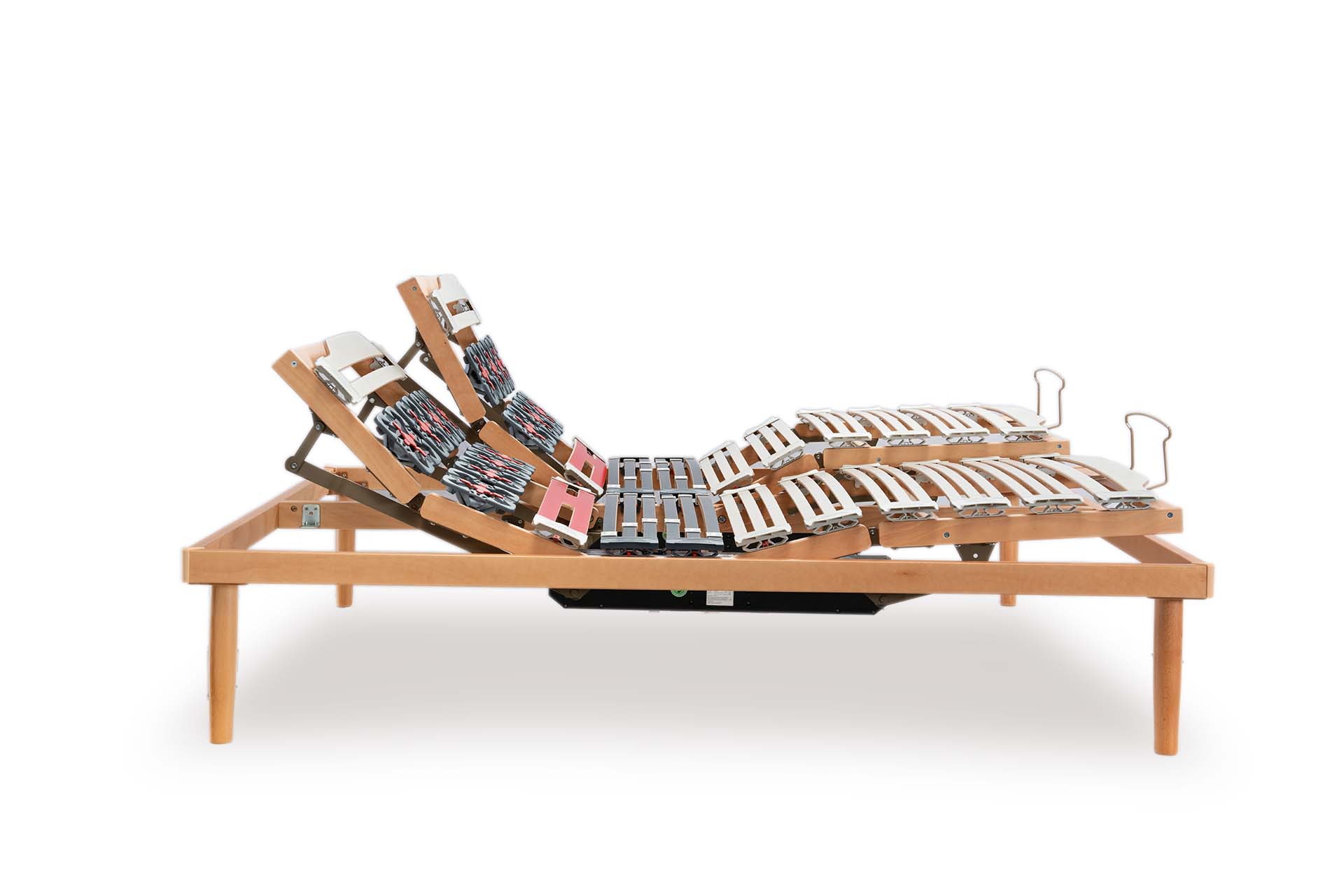 An ideal support for the product is the bed base Vigor with wood frame in the fix and adjustable version: with its adjustments it enhances the properties of the mattress.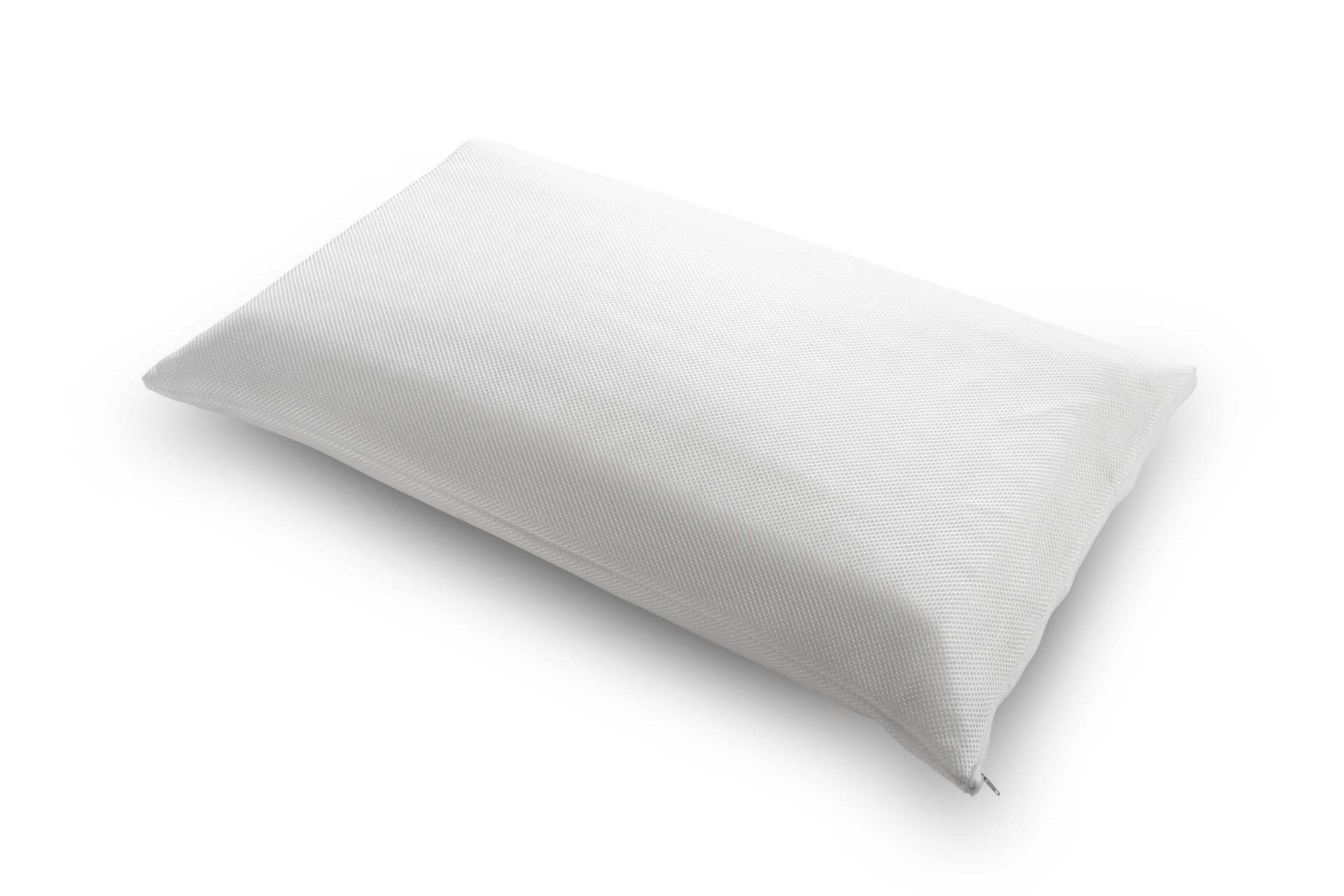 Discover which pillows in Memory, Aquacell, Latex and Feather you can match with your mattress to get maximum comfort.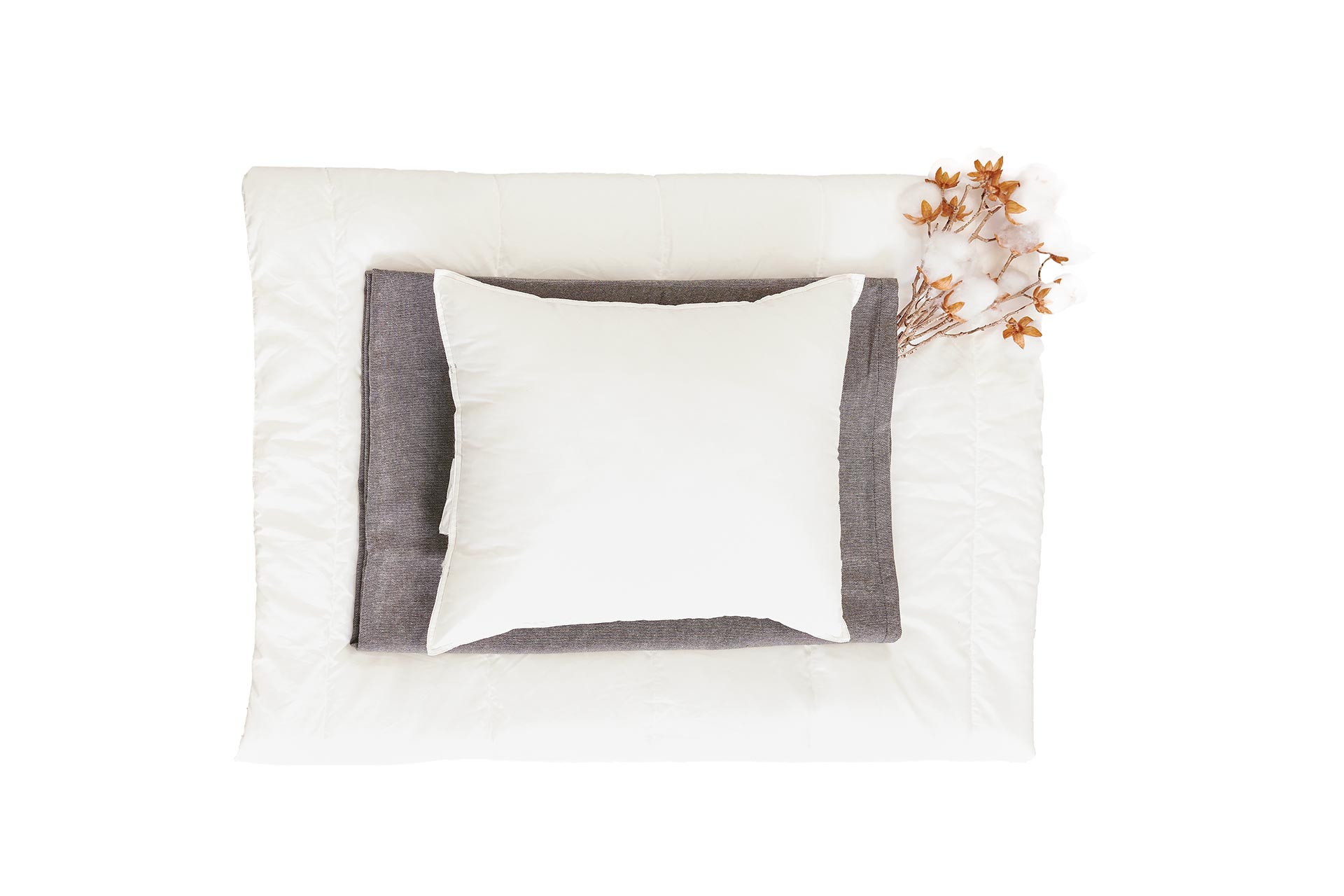 Discover STARS, the collection of bed linen that perfectly covers your mattress. Bottom sheets with high corners for high thickness mattresses are available.