Medical Device
Materasso ortopedico antidecubito. Dispositivi Medici di Classe 1.
Memory foam side: medium-high soft firmness rating
Lato Memory: portanza medio-alta soft. Peso consigliato minore o uguale 100kg.
Mattress safe for health
Materasso certificato Sicuro per la Salute. Cosmob qualitas praemium.
Aquacell side: high firmness rating
Lato Aquacell: portanza alta – più rigido. Peso consigliato minore o uguale 100kg.
Suitable for relax bedframes
Il materasso può essere utilizzato su reti con movimentazione manuale o elettrica.

X-LINE System
Struttura interna con 6 zone di modellazione ergonomica, traspirante, con portanza differente sui due lati.
V-Gel memory
Speciale schiuma visco-memory con capsule di gel strutturale che sostiene bene il corpo assicurando un contatto delicato e fresco.
EcoMemory
Materiale spugnoso con caratteristiche visco-elastiche che si modella sulle forme della persona e distribuisce la pressione.
Aquacell
Schiuma "water base" a cellula aperta traspirante anallergica, antiacaro, indeformabile e di lunga durata.
Everyone will be able to find the most suitable firmness rating for their preferences. One side with V-Gel and EcoMemory, cool, soft and delicate, and one side with Aquacell, firmer (summer side). The 5-layer and 20 ergonomic zone central structure with technology Fysio20 system supports in a calibrated and modelling way on the profile of the body, it adapts to different body types and it unfolds perfectly on relax bed frames. The air channels prevent the stagnation of humidity and heat to keep the internal structure in the best hygienic conditions.
4-layer comfort and support configuration – h approx. 21 cm
1) Fresh, soft and gentle contact layer in V-Gel Memory Soft h 3 cm.
2) Modelling layer in special visco-elastic EcoMemory Firm h 4 cm, "AirBox" profile for maximum below-body air circulation.
3) Ergonomic, support layer, high firmness rating, in Aquacell Green with multi-zone wave profile.
4) Aquacell Green profilo X-Line System high fimrness rating, upper perforation and 6-zone ergonomic modelling, bottom multi-zone wave profile.
SMARTHERM fabric
Filato arricchito con nano-capsule di Gel PCM termo-attivo, rinfrescante e termo-regolatore, igienizzato con ioni di puro argento SilverSave.
Climawood filling
Fibra derivata da pasta di legno naturale, climatizzata, anallergica, antiacaro, antipolvere.
Respiro3D side band
Due esclusivi tessuti traspiranti 3D accoppiato per evitare ristagni di calore e umidità.
Water washable cover
Rivestimento sfoderabile e lavabile in acqua.
Smartherm Respiro3D cover advantages
Smartherm is the "temperature controlled / intelligent" fabric(not just a simple "cold / passive temperature" fabric) with yarn enriched with millions of PCM Gel nano-capsules (with a nanotechnology process) that maintains body temperature within the ideal range (32°-37° C) throughout sleep, thereby guaranteeing healthy skin tone and freshness, better blood circulation and an effective cardiovascular prevention action, as well as a more efficient and effective sleep. The SmarTherm fabric is 100% "natural" and hypoallergenic because pure silver ions have been added to the fabric and it is mite-proof, antistatic and odourless.
SmarTherm fabric (top side): special SmarTherm fabric (refreshing and body temperature heat regulating in a range of 32°-37° C) double jersey elasticated (with integrated mite-proof, anti-allergy filling), with yarn comprising millions of thermoactive Gel PCM nano-capsules, refreshing and heat regulating sanitised with SilverSave pure silver ions.
ClimaWood: filling in fibre made from natural wood pulp, climate-controlled, anti-allergy, mite-proof, anti-dust.
Respiro3D System side band: made from two exclusive 3D breathable fabrics. Enables air circulation in the structure, aids air circulation around the mattress, avoiding heat and moisture getting trapped, and has sturdy, sewn, padded handles.
Breeze3D fabric (bottom side): breathable volumetrico 3D fabric with anti-allergy, mite-proof filling.
Washability: the two toppers/covers can be removed individually and washed in water at 30° C.
The fresh and welcoming V-Gel Memory soft layer is on the winter side to give you the comfort of memory while the firmer Aquacell layer is on the summer side to give you a cool support. The central Fysio20 system support guarantees perfect ergonomics. The Smartherm cover actively maintains the best temperature for rest.
Download the PDF sheet with all the information about Loto Smartherm, the memory foam mattress with medium/high soft firmness rating (which is different on each side) and with Smartherm Respiro3D cover in thermoregulating Smartherm fabric.
Materasso ed accessori con tessuto SMARTHERM a "temperatura controllata/intelligente" con filato arricchito con milioni di nano-capsule Gel PCM che aiutano a mantenere per tutta la durata del sonno la temperatura del corpo al giusto valore.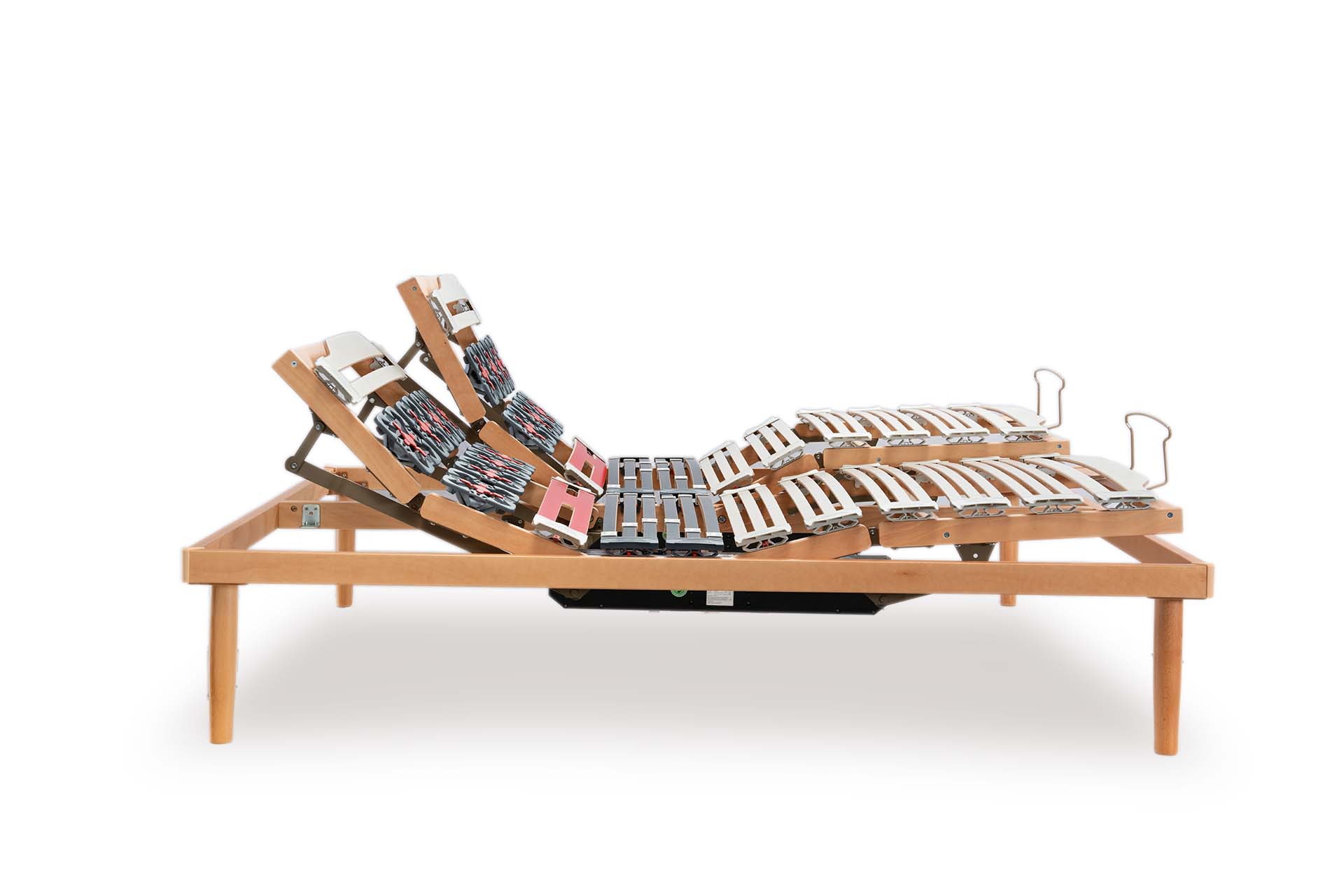 An ideal support for the product is the bed base Vigor with wood frame in the fix and adjustable version: with its adjustments it enhances the properties of the mattress.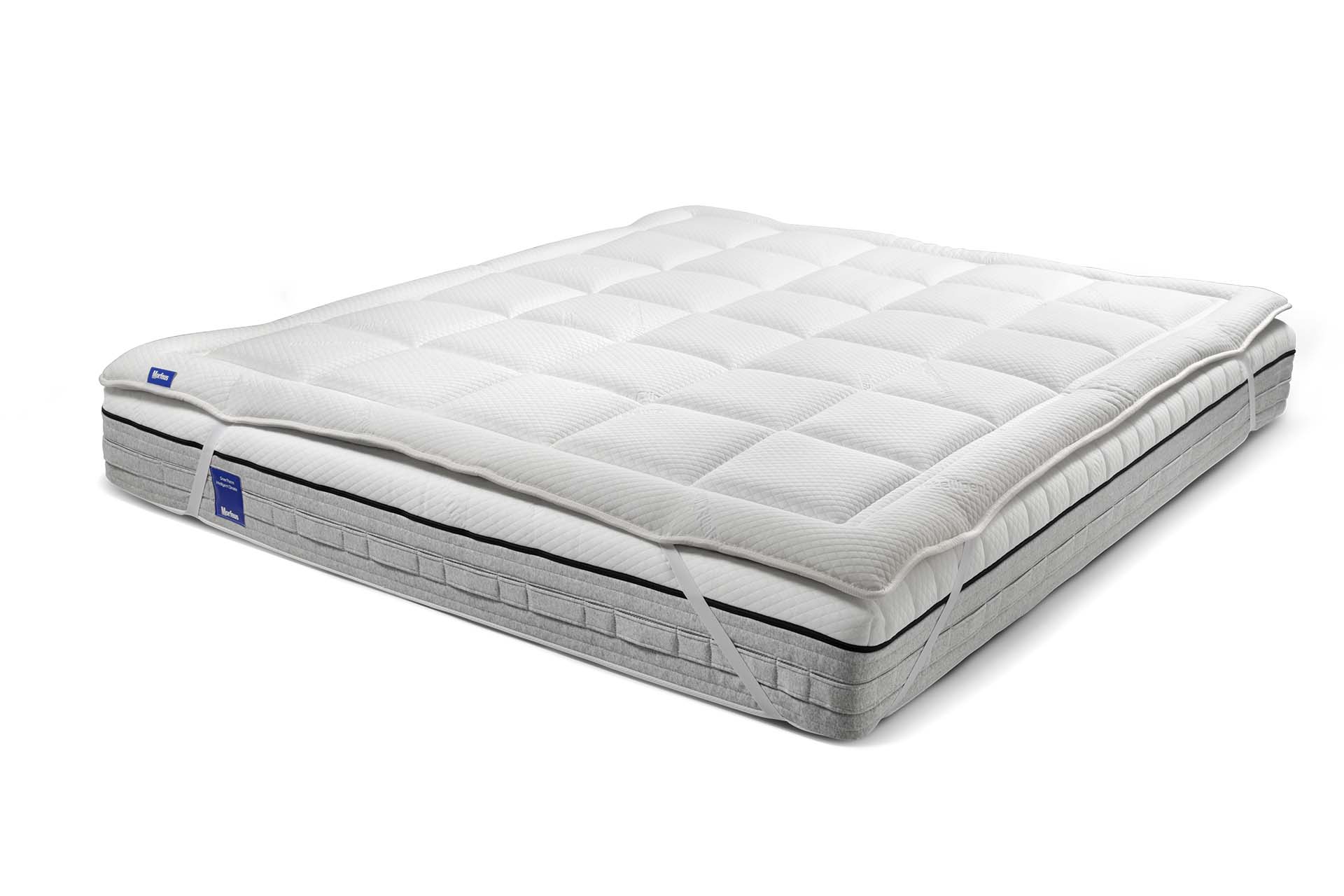 Discover the Smartherm accessories for your mattress: cover, pillow, save mattress and pillow case.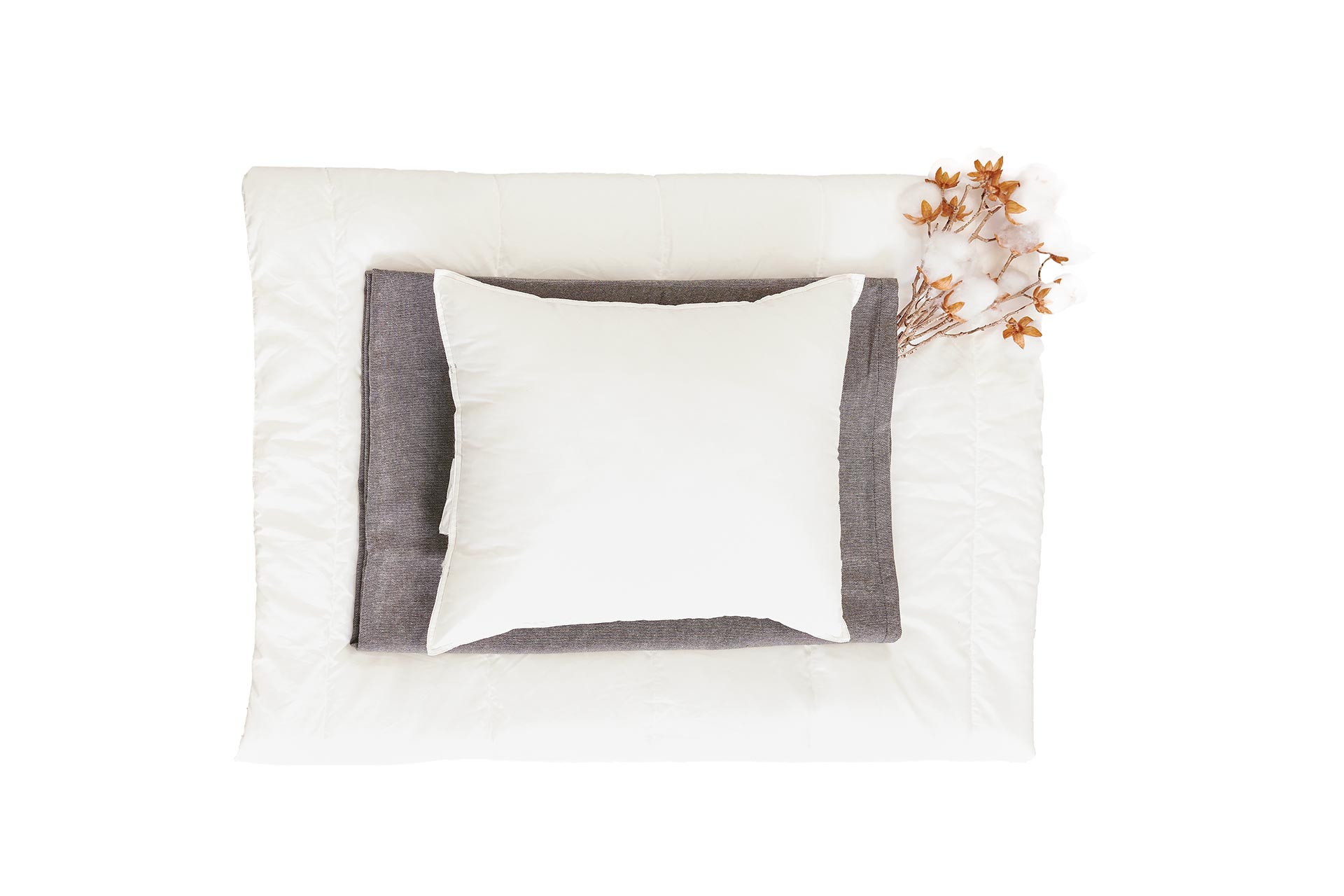 Discover STARS, the collection of bed linen that perfectly covers your mattress. Bottom sheets with high corners for high thickness mattresses are available.