Medical Device
These products are orthopedic anti-decubitus mattresses. Class 1 Medical Devices.
Memory foam side – B medium/high
Differentiated firmness on the two sides, memory side medium-high stiffness. Recommended weight less than or equal to 100kg.
Mattress safe for health
Certified Safe for Health mattress. Cosmob qualitas praemium.
Aquacell side – B high - firmer
Differentiated firmness on the two sides, medium-high stiffness aquacell side more rigid. Recommended weight less than or equal to 100kg.
Not suitable for relax bed bases
The mattress cannot be used on slatted bases with manual or electric handling.

X-Pocket 800
Pocket springs, about 800 in the double version with five zones of hardness and differentiated lift, more rigid.
NoRolling System
Avoids the dragging the light person onto the other. The independence of movement of each single spring avoids micro-awakenings.
EcoMemory
Foamy material with visco-elastic characteristics that molds to the shape of the person and distributes pressure.
Aquacell
Open cell "water base" foam that is breathable, hypoallergenic, anti-mite, non-deformable and long-lasting.
The special double-hardened harmonic steel spring is inserted in a fabric pocket to move independently. The high density of pocket springs, about 800 pocket springs in the double version, with 5 firmness zones and different firmness ratings for the various areas of the body, guarantees good support and excellent comfort. The 800 X-Pocket version is characterized by a more supported firmness rating (20-30% firmer than the 800 Pocket structure). The firmness rating is differentiated on the two sides: memory foam side with medium-high firmness rating, and aquacell side with firmer firmness rating.
800 X-Pocket spring with 5 zones of comfort and support
1) EcoMemory: EcoMemory comfort layer h cm 3, with 5-zone "massage" profile, ensures comfort causing no irregular pressure and it aids blood circulation.
2) X-pocket 800 structure: 800 pocket springs, in the double mattress, with an increased wire thickness, for independent movement, and 5 differente firmness zones for the various parts of the body. "Elast Box System" outer anti-sag frame.
3) Aquacell: Aquacell Green comfort layer h approx. cm 3, high firmness rating, 5-zone "massage" profile.
SMARTHERM fabric
Yarn enriched with thermo-active, refreshing and thermo-regulating PCM Gel nano-capsules, sanitized with SilverSave pure silver ions.
Climawood filling
Climate-controlled fibre made from natural wood pulp.
Respiro3D side band
Two exclusive 3D breathable fabrics bonded to prevent heat and humidity from stagnating.
Water washable cover
Removable cover that can be washed in water.
Smartherm Respiro3D cover advantages
Smartherm is the "temperature controlled / intelligent" fabric(not just a simple "cold / passive temperature" fabric) with yarn enriched with millions of PCM Gel nano-capsules (with a nanotechnology process) that maintains body temperature within the ideal range (32°-37° C) throughout sleep, thereby guaranteeing healthy skin tone and freshness, better blood circulation and an effective cardiovascular prevention action, as well as a more efficient and effective sleep. The SmarTherm fabric is 100% "natural" and hypoallergenic because pure silver ions have been added to the fabric and it is mite-proof, antistatic and odourless.
SmarTherm fabric (top side): special SmarTherm fabric (refreshing and body temperature heat regulating in a range of 32°-37° C) double jersey elasticated (with integrated mite-proof, anti-allergy filling), with yarn comprising millions of thermoactive Gel PCM nano-capsules, refreshing and heat regulating sanitised with SilverSave pure silver ions.
ClimaWood: filling in fibre made from natural wood pulp, climate-controlled, anti-allergy, mite-proof, anti-dust.
Respiro3D System side band: made from two exclusive 3D breathable fabrics. Enables air circulation in the structure, aids air circulation around the mattress, avoiding heat and moisture getting trapped, and has sturdy, sewn, padded handles.
Breeze3D fabric (bottom side): breathable volumetrico 3D fabric with anti-allergy, mite-proof filling.
Washability: the two toppers/covers can be removed individually and washed in water at 30° C.
As with the keys of a piano, each part of the mattress independently shapes and supports the profile of the body, with low compression of the muscle mass and maximum air circulation. The pocket spring structure is assembled in the "No Rolling" system which avoids the dragging of the light person on the other and the independence of movement of each single spring avoids micro-awakenings at night. The Smartherm cover actively maintains the best temperature for rest.
Download the PDF sheet with all the information about Gemma, the mattress with a EcoMemory layer on one side of the X-Pocket 800 pocket spring structure and Smartherm Respiro3D cover with thermoregulating fabric.
Mattresses and accessories with "controlled/intelligent temperature" SMARTHERM fabric with yarn enriched with millions of PCM Gel nano-capsules which help to keep the body temperature at the right value for the entire duration of sleep.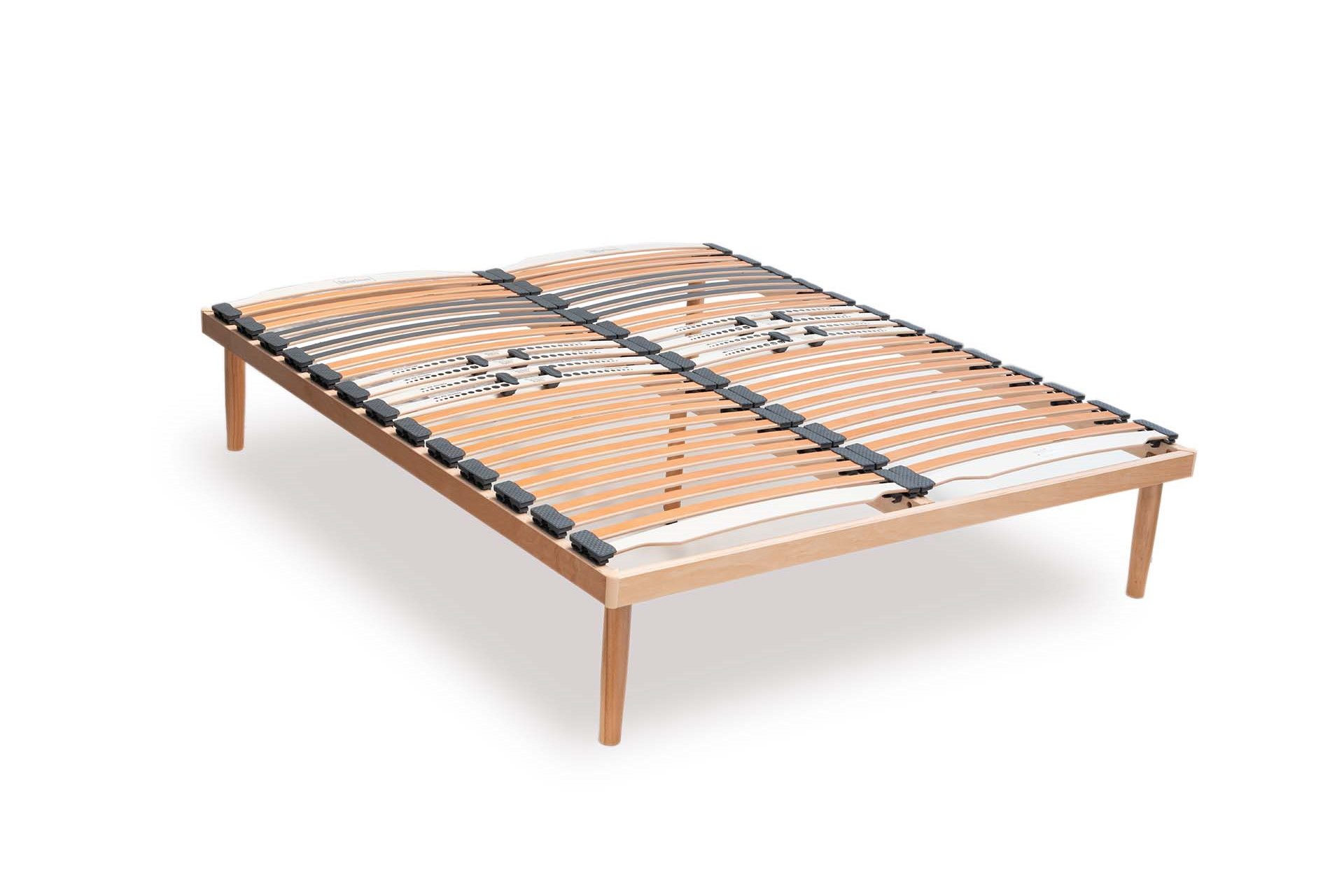 An ideal support for the product is the bed base Bios with wood frame in the fix version: with its adjustments it enhances the properties of the mattress.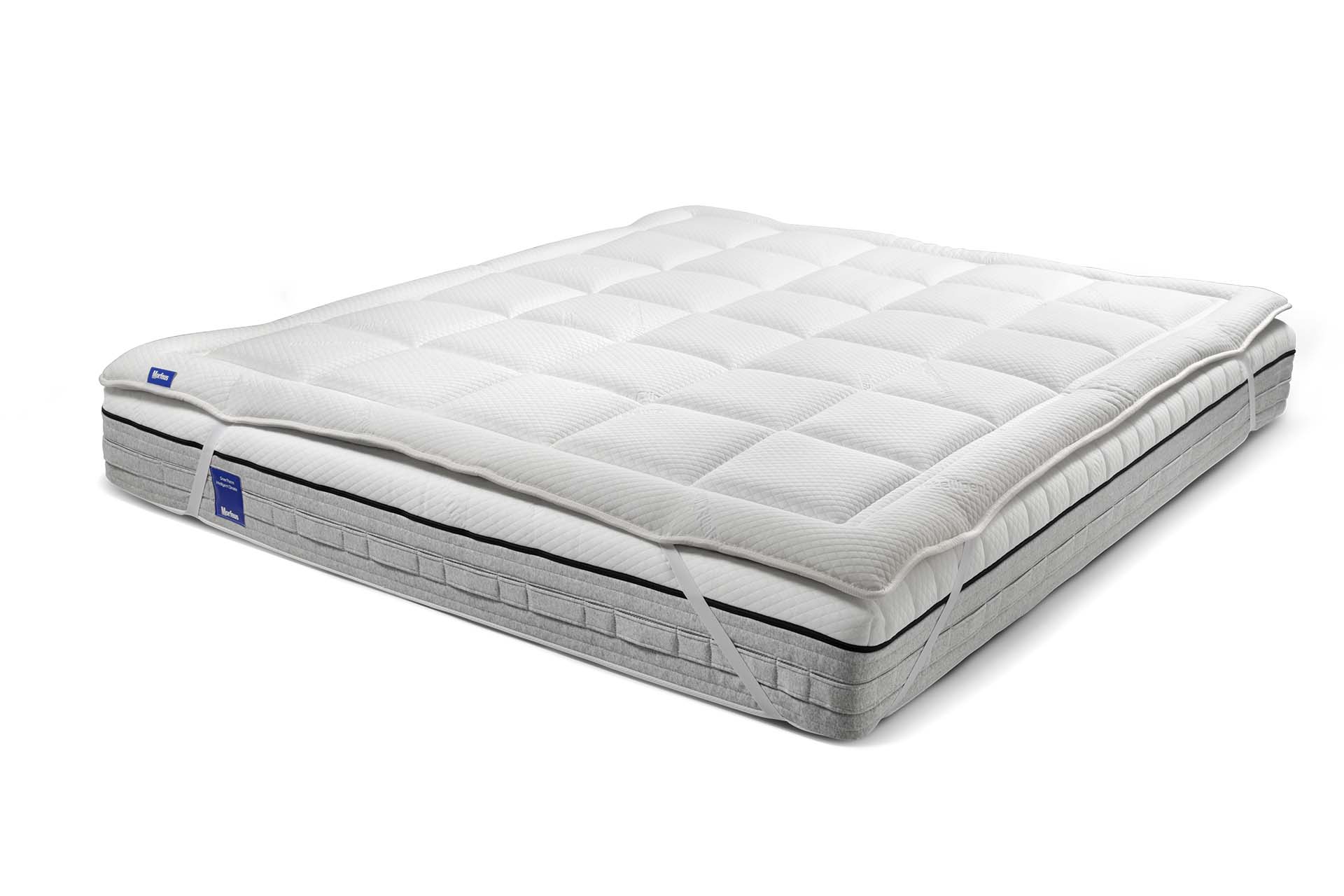 Discover the Smartherm accessories for your mattress: cover, pillow, save mattress and pillow case.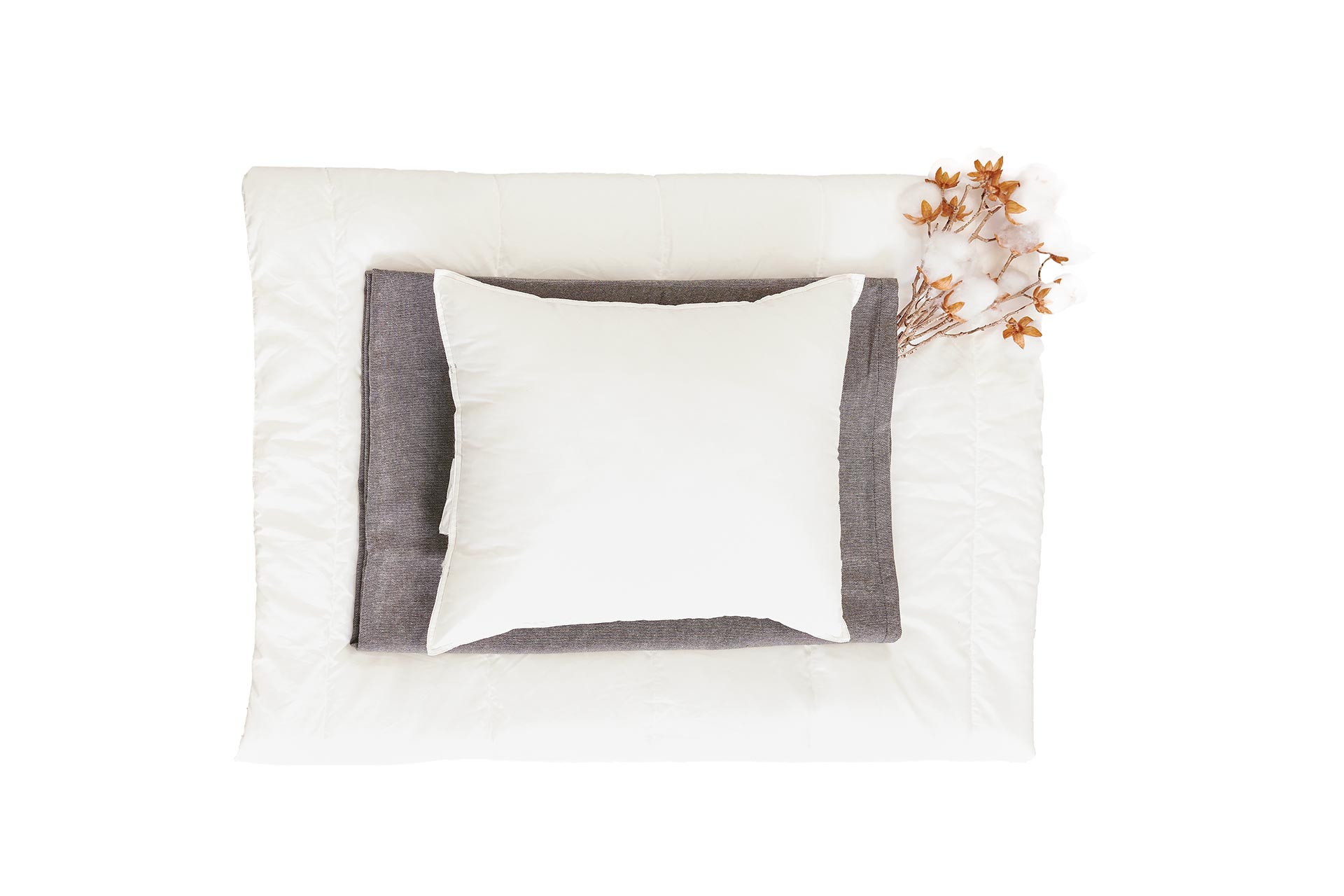 Discover STARS, the collection of bed linen that perfectly covers your mattress. Bottom sheets with high corners for high thickness mattresses are available.